Sermsuk's New Symbol
LOGO
Refreshing… Modern... Environmentally friendly… bright colors, an endless line and a water drop shape all combined to form the infinity symbol. Sermsuk's new logo conveys our continual determination in providing refreshment to everyone, while the green color symbolizes our sustainable environmental conservation for Thailand.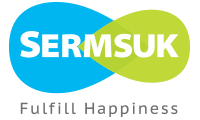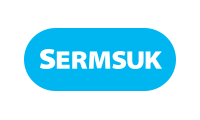 Corporate Name
IT IS ALL ABOUT HAPPINESS
The name itself tells the philosophy in living to fulfill the happiness for all people, i.e. the company's staffs, the business partners, the consumers and the society.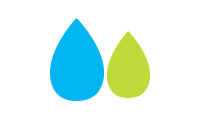 Business Nature
IT IS ALL ABOUT BEVERAGE
SERMSUK is the manufacturer and distributor of various high quality beverages providing 'freshness' for Thai people over 60 years.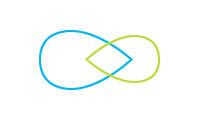 Iconic Visual
IT IS ALL ABOUT INFINITE & SUSTAINBILITY
The new corporate logo reflects the ultimate goal of SERMSUK in having the never-ending relationship with Thai people.